Syracuse University Welcomes Ruby Bridges for the 2021 Rev. Dr. Martin Luther King Jr. Celebration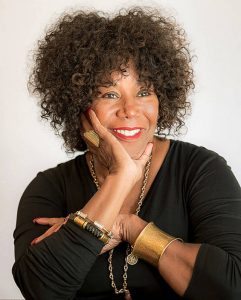 Ruby Bridges, a civil rights icon, activist, author and speaker, will serve as the keynote speaker for the 36th annual Rev. Dr. Martin Luther King Jr. Celebration at Syracuse University. The event, known as the largest of its kind on any college campus, will take place online on Sunday, Jan. 31, 2021 at 7 p.m. ET. 
Bridges, the first African American student to attend an all-white elementary school in the South, will reflect on the life and legacy of Dr. King, as well as the impact of education in sparking and sustaining social change.
"We are honored to host Ruby Bridges as our keynote speaker," says the Rev. Brian Konkol, dean of Hendricks Chapel and co-chair of the organizing committee. "Over sixty years ago she displayed groundbreaking courage and life-changing compassion, and today she continues to embody a daring faith that is so dearly needed in our time and beyond. We are fortunate to host her. She is the right person for the right time."
Sixty years ago, in November 1960, then 6-year-old Bridges was escorted past angry crowds that gathered daily near the steps of William Frantz Elementary School in New Orleans. The image of federal marshals walking Bridges to class became part of the iconic "The Problem We All Live With" painting by acclaimed artist Norman Rockwell. Despite the angry mobs and threats hurled towards her each day, Bridges refused to miss a single day of school. She blazed a trail for others to follow and has since inspired generations of students in the United States and beyond.
Learn more about Bridges' life and work.
Due to COVID-19 guidelines and a commitment to health and safety, the 2021 MLK Celebration will be held fully online. In addition to the keynote address featuring Bridges, the event will also feature community and student performances, the presentation of the 2021 Unsung Hero Awards, and several new and interactive pre-celebration programs.
Learn more about the 2021 MLK Virtual Event Series.
Registration for the 2021 MLK Celebration and all pre-celebration programs is free and open to all on the Register Today webpage. Zoom links will be sent following registration. American Sign Language (ASL) interpretation and Communication Access Realtime Translation (CART) will be available for all events.
For more information about the event or to request accommodations, please contact Hendricks Chapel at chapel@syr.edu or 315.443.2901.