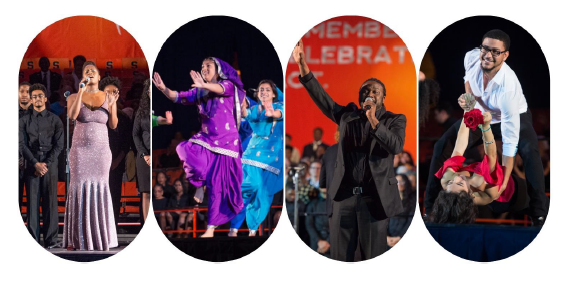 Auditions to perform at Syracuse University's 34th annual Martin Luther King Jr. Celebration are now closed. Thank you to all of the student and community groups for participating, and we will look forward to welcoming many of you to the stage on Jan. 27, 2019. To purchase tickets for the event (they are selling fast!) click here.
Audition Rules:
Auditions are in the Noble Room of Hendricks Chapel. Please arrive 5 minutes ahead of your scheduled time slot.
All auditions must be an accurate representation of the group or individual's performance at the MLK Celebration. (NO EXCEPTIONS)
Individuals or groups who miss their audition time are not guaranteed an additional audition time slot.
Cancellations and requests to reschedule your audition should be emailed to the Office of Special Events at specialevents@syr.edu at least 24 hours prior to the selected audition time.
All artistic performance styles are encouraged and welcome to audition.